Accelerating Change Together
Global challenges require global action
Climate change affects production in the food and drink industry. In order to ensure access to food for future generations, it is necessary to accelerate the transition to more sustainable production.
ACT (Accelerating Change Together) promotes the streamlining of common practices and innovation in the industry. We believe that global challenges must be met with a global and collaborative mindset, focusing on transparency, engagement, and accountability.
Making the green transition competitive
ACT highlights the increasing focus on sustainability in the food industry from customers and regulators. With workstreams exploring the best practices for standardizing how the food and drink industry measures, reports, and communicates on sustainability, the network is committed to competitive green transformation.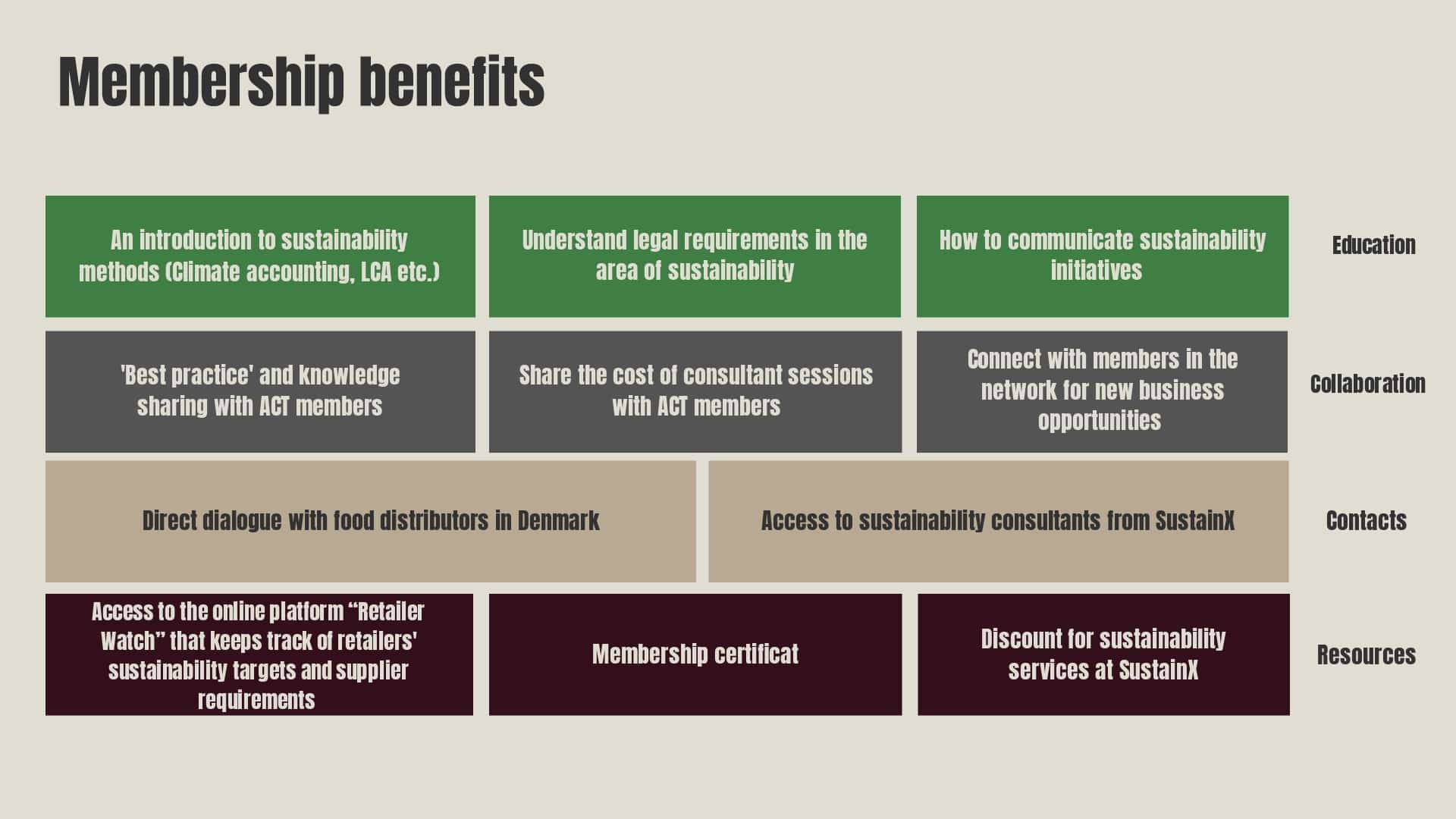 Topics
We are committed to reducing costs and increasing the use of sustainable business practices throughout our value and supply chain.
The network is by Members for Members and the members of the ACT Network choose the sustainability topics for the workstream themselves. We are excited to look into the following topics: 
CO2 calculations & reductions
Science-based targets
Reporting and documentation
Strategy framework
Circular Economy
Zero Waste
Innovation and technologies
Reach out to hear more